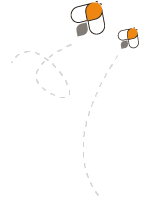 ASTM Levels
Know the level of protection and key performance factors that ensures an effective face mask.  


What is ASTM?
ASTM International is one of the largest voluntary standard development organizations in the world that combines the expertise of over 30,000 members to create consensus and improve performance in manufacturing and materials, products and processes, systems and services. ASTM International has over 12,000 ASTM standards operating globally that improve the lives of millions every day.
To learn more about ASTM International, click here.
Pamphlet for ASTM International, click here.
What do ASTM Levels Mean?
ASTM International determines the face mask level of protection based on key performance factors that are vital for effective infection control
ASTM Testing Criteria
Bacterial Filtration (BFE)
Particle Filtration (PFE)
Fluid Resistance
Differential Pressure
Flammability
The Difference Between Levels
ASTM Level 1 – General Use, Low Barrier Protection
Low risk of exposure to fluid
Not intended for aerosol
ASTM Level 2 – Moderate Barrier Protection
Low to Moderate levels fluids, aerosol, and/or sprays.
ASTM Level 3 – Maximum Barrier Protection
When there is high risk of exposure to fluids, aerosol, and/or sprays
All Beesure face masks offer at least ASTM Level 2 protection which means they provide >98% bacterial and particle filtration efficiency at 0.1 micron and 120 mmHg fluid penetration resistance.
To learn more about ASTM Face Mask Levels and their meanings, click here.